Furniture and Fixtures
CTI has created a series of fine finishes that not only enhance
the natural lines and curves of furniture design, but are specially
formulated to add durability and protection as well,
so beautiful pieces remain beautiful, year after year.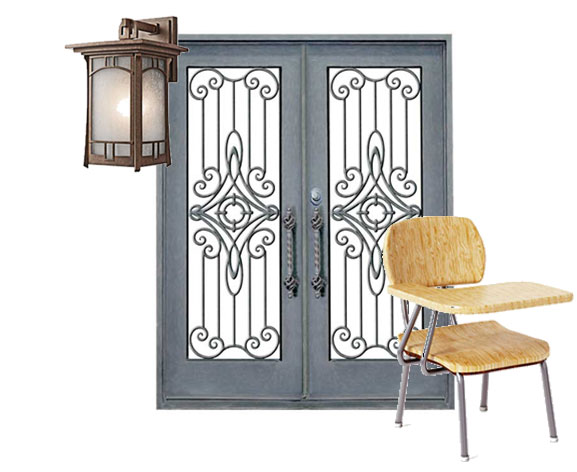 ANTIQUE AND HAMMERTONE FINISHES
Finishes that give the unique, premium appearance of hammered iron. Best for doors and decorative items.
METALLIC AND PEARESCENT FINISHES
Formulated with metallic pigments that create solid, sparkling colors.
This line also includes our Special Silver Finish, developed
specifically for rugged outdoor use, as in doors and window frames.